Machined Metals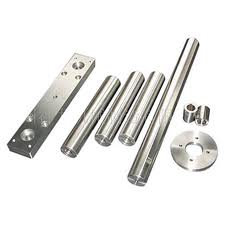 Css, Inc can source manufactured metal parts from both flat stock and wire using wire forming, progressive die stamping, and fourslide processes allows us to produce your metal parts in a variety of shapes, sizes, and materials. Css, Inc's purchasing manager and engineer appreciate the guidance we provide to help them understand how to ensure the proper fit, function, performance, and manufacturing repeatability, all at an affordable cost with shorter lead times.
With a wide selection of available materials, including competencies with beryllium copper, exotic materials, as well as "soft", pre-tempered and post-tempered steels, you can feel confident knowing we are in-sync with your needs.
Metal parts are called by many names. We can produce your part by a sample or by print.
Css, Inc can meet all of your prototyping and production needs with a wide variety of metal fabricating capabilities and experience. With our knowledgeable staff, advanced technology, and state-of-the-art equipment, we aim to meet your fabricating needs and exceed your expectations.
We Specialize In:
Quick delivery on small quantity prototypes
Close tolerance fabrications
Small to large volume production runs
Products
We can manufacture products from many materials including:
Carbon steel (Hot Roll, P&O, Cold Roll, HSLA)
Aluminum
Stainless Steel (304, 304L, 316, 316L, etc)
Nickel Alloys (AL-6XN® , Hastelloy C-276 ® Inconel®)
Other metals (copper, titanium, etc)
Precision CNC Machining
The CNC Machining process is more precise than manual machining, and can be repeated in exactly the same manner over and over again.
Because of the precision possible with CNC Machining, this process can produce complex shapes that would be almost impossible to achieve with manual machining.
CNC Machining is used in the production of many complex three-dimensional shapes.
Because of the accuracy, close tolerances and repeatability, CNC Machining is used in jobs that need a high level of precision or very repetitive tasks.